With February Break only a few weeks away, and March Vacation around the corner, many of us, teachers and students alike, are looking forward to exciting vacations. Planning trips is a great lesson in geography, digital literacy, and executive functioning. And reflecting on a trip is a way to bring our travels home with us and stretch our vacations a bit longer. With that in mind, I wanted to share two cool new mapping tools that can help plan and reflect: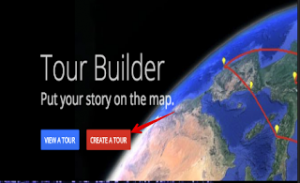 Tour Builder with Google Earth – pin locations, then add your own photos, videos, text. When you finish, click your way through your tour of the world. This would make a great travel diary, or digital storytelling project!
Fun fact: Tour Builder was originally designed for veterans to record their military tours and preserve their stories for their families.
Google My
Maps – make your own custom Google Map. Pin a location, add photos, video, and text. You can categorize locations for ease of viewing, and it's easy to collaborate on a map with friends.
The Latin 2 class is building a "Where I am from, where I have been" map to visualize their roots and their travels! We are marking our family in blue, our ancestors in purple, and our travels in orange. It's a wonderful way to visualize our global classroom and our connections around the globe.
How do you use maps in your classroom? Let us know in the comments below!
-Katie