To run a Catalog Canceling Challenge, follow the steps below. But first, download our helpful "Organizer Pack" by clicking here for MS Word version. Or here for a PDF version.
1 – Talk to your school's principal or scout troop leader about this project. Get permission to proceed.
2 – Schedule a kick-off assembly for all involved.
3 – Build a storage bin for kids to drop canceled catalogs into. Alternatively, turn a bookshelf on its side, or use school cubbies! Some groups reuse copy paper boxes and put these labels on them for storage and display. Whatever you use, put your bin or boxes in a safe, visible place.
4 – Edit and print out the parent letter (in the "Organizer Pack" above). Prepare for your kick-off assembly.

5 – 30 minute kick-off assembly! Watch the helpful introduction slide show (click on the screen to activate) and movies. End with a child canceling two catalogs by speakerphone! Answer questions. Pass out parent letters to teachers to pass out classes. Get your group pumped up! "Who wants to save some trees?! Who wants to save some water?! Who wants to save our climate and protect our Earth?!" 
6 – For 30 days, have kids cancel catalogs at home and bring them back to put in your bin or boxes.
7 – Optional: Have the kids research and make posters, poems, or reports about saving trees and other natural resources. You can create math lessons on place value and data. The math sheets (in the Organizer Pack above) are full of computation practice. Participants could write a song, rap, or make movies. Can you turn your canceled catalog piles into artistic messages?
8 – Keep it up! Some friendly competition between grades, schools, or scout troops can help, but encourage kids to understand that we're all on the same team (and planet)!
9 – Email in your results and a photo to CatalogCancelingChallenge@gmail.com! Include your school/troop name, location, number of participants, their grade(s), and the number of catalogs canceled. If you or your kids would like to write a post with your story for our blog, send that along, too!
*****
Click on a photo below to read a CCC success story!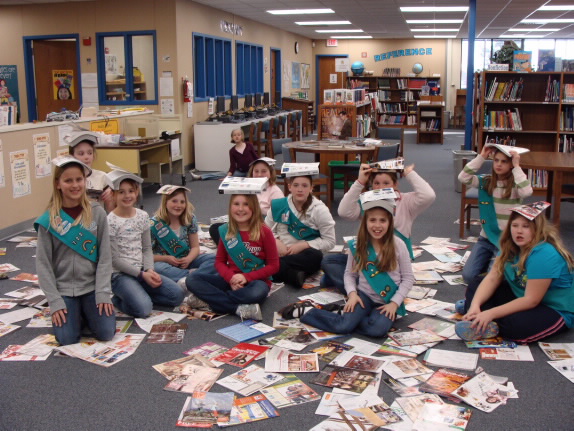 Girl Scout Troop 722 canceled 586 in Waunakee, Wisconsin.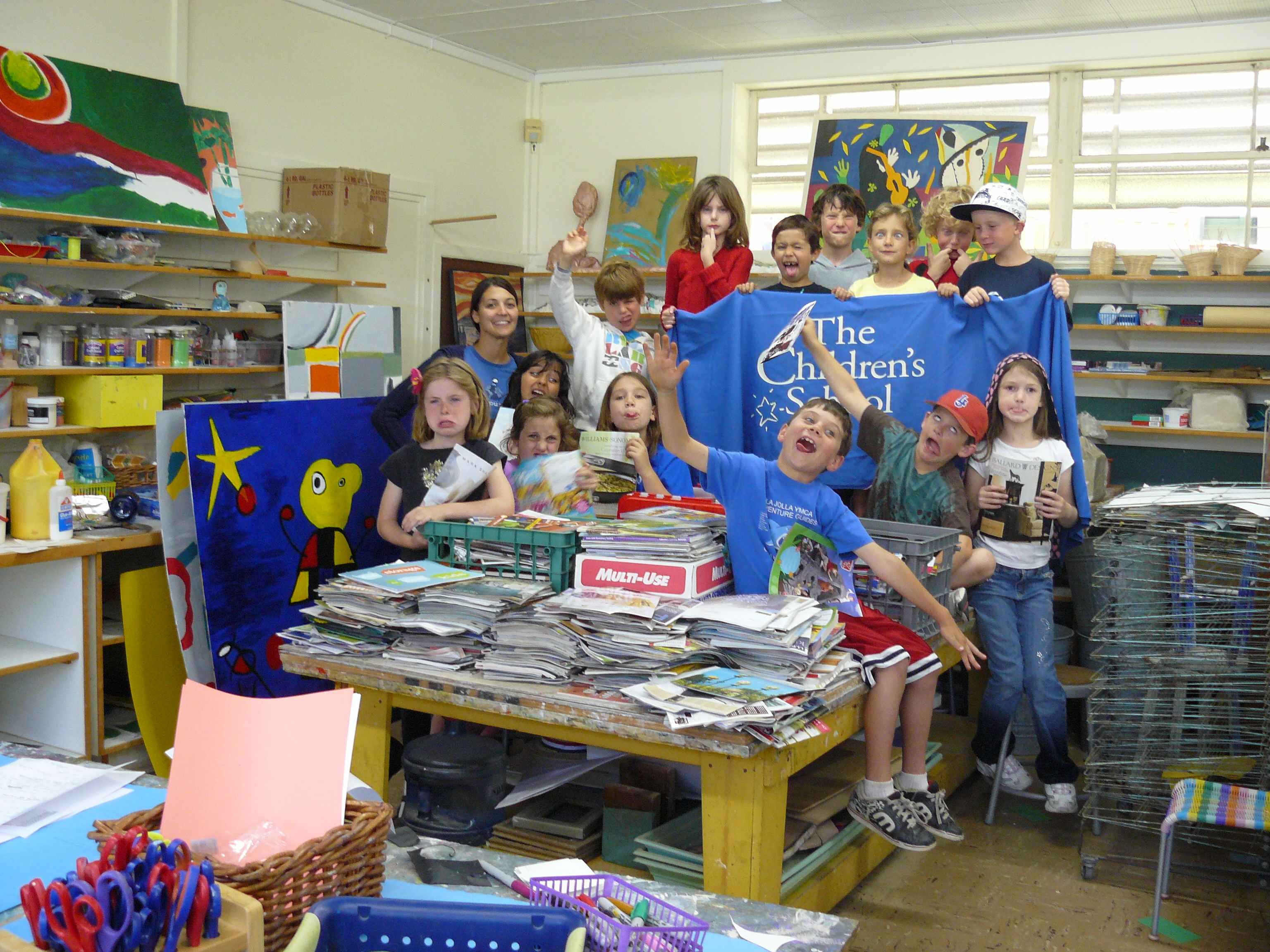 The Children's School canceled 850 in La Jolla, California. 
Hutchison Farm Elementary canceled 1,710 in South Riding, Virgina.
A 2nd grade class at St. Leo School canceled
625 in Winston-Salem, North Carolina.