I'm a 4th grade teacher at The Park School in Brookline, MA. I grew up on a small farm in
Hopkinton, NH where I spent much of my time climbing trees, riding horses, playing in the barn, or skiing at Pats Peak. After Bowdoin College and five summers working with horses and children at E/L Ranch in Montana, I found my way to Bank Street College of Education (where I wrote my thesis designing a recycling program that can be downloaded here) and then to Park School where I'm in my fifteenth year.
I'm concerned about the environment and committed to doing what I can to help. I also want help teachers understand our role in shaping the next generation in a way that addresses these problems. We need to redefine "citizenship" to include taking care of our community by protecting the natural world. This is a broader definition of "citizenship" than currently used in schools. We must find hands-on environmental projects for kids to take part in to help nature and to know they can make a difference. Projects like this Catalog Canceling Challenge, BAGtheBOOK.org, the Lorax Petition Project, the Dunkin Donuts Project, student gardening, recycling, composting, and others empower children and allow them to be part of the answer. This is satisfying and comforting to them.
My videos can be found here. I occasionally write for The Huffington Post GREEN Page. But mostly I teach math, language arts, and social studies (we study ancient Greece) with 9- and 10-year-olds, and I try to be a good dad.
I find inspiration from Al Gore, Bill McKibben, Joe Romm, and David Orr, and from relatives going back three generations working to help the environment. I constantly draw on the technological know-how, green wisdom, and good spelling of my wife, Anna Wells. Our dog Penny is my closest connection to nature!
Most of all, I stay up late tinkering lesson plans and this website for my students, and for all children, as they will be inheriting this warming world from us. I want to do my small part to protect it for them. I'm especially driven to help the environment for Coley, my seven-year-old son, and Thea my two-year-old daughter.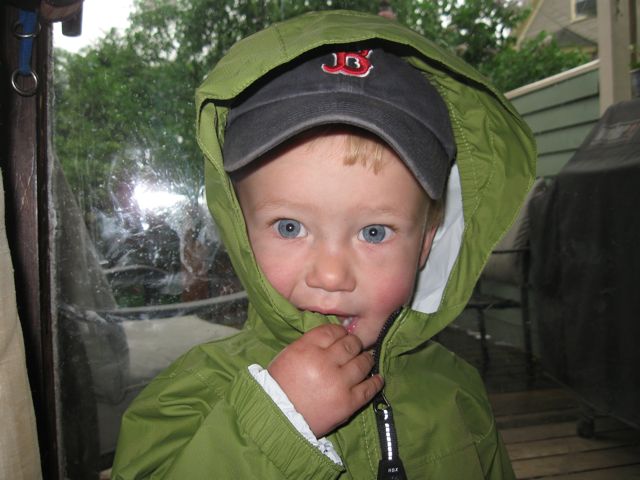 Email CatalogCancelingChallenge@gmail.com with any questions, and thanks for considering this project.
- Ted Wells, Jamaica Plain, MA